Villaggio della Musica – Sobrio
Designed by the pianist Mauro Harsch and coordinated by the Ars Dei association, the Villaggio della Musica in Sobrio, Switzerland includes fifty houses, each of which bears the name of a composer. The aim of the initiative is to develop an international meeting centre for musical projects.
The village hosts courses, study weeks, masterclasses, competitions and concerts, and also provides accommodation for students, teachers and guest musicians. Each July, the Sobrio Festival takes place in the village, welcoming established artists and talented young musicians for a piano and chamber music repertoire.
The Zampa Foundation is the main supporter of the project and Claudio Zampa is the Chairman of the Villaggio della Musica Foundation.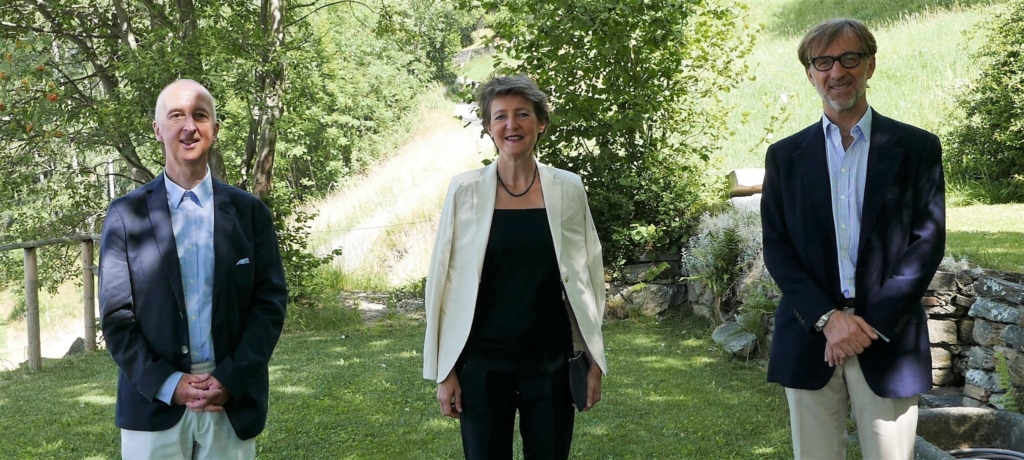 Mauro Harsh –  Simonetta Sommaruga, President of Switzerland – Claudio Zampa